WordSeer 4.0: A Visual Interface for Converting XML
WordSeer 4.0 provides a unique interface for specifying which parts of the metadata associated with an XML file to include for processing. Custom code processes the XML and allows the user, via a visual view, to select which parts to include within the tool.  This software is significant in its own right and could be useful for other projects within and outside the digital humanities.
Example: The State of the Union
The screenshots below show the interface in action: after the user creates a project and uploads some files, the tool automatically parses the XML tree and allow the user to pick and choose which parts to include into the WordSeer interface.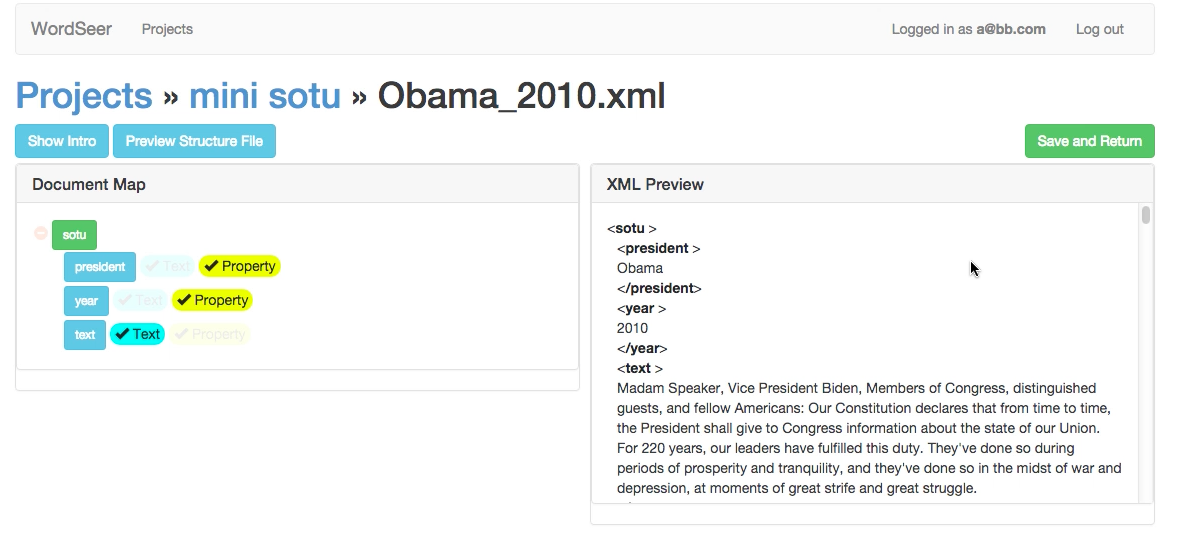 Below is shown the start page in WordSeer that results from this selection process.  Note that no coding  is required for the user to transform an XML file into the JSON file that WordSeer needs to start processing.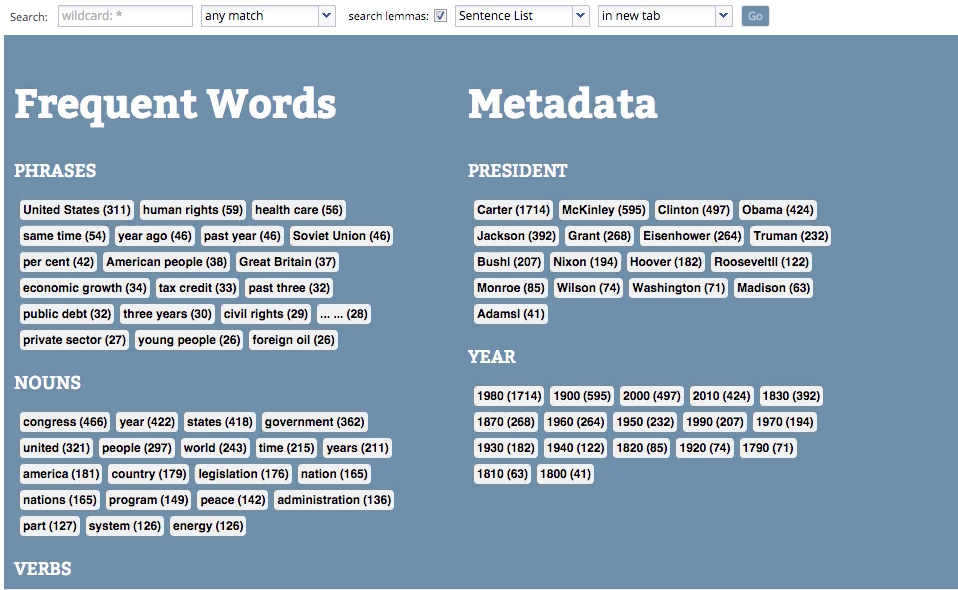 Example: Shakespeare's Plays
A more complex example uses XML for Shakespeare's plays (we get the XML from Jon Bosak's collection).  A few screenshots illustrate the visual interface.  You can view the json file if you are interested.
To see this in more detail, view the video demonstration.